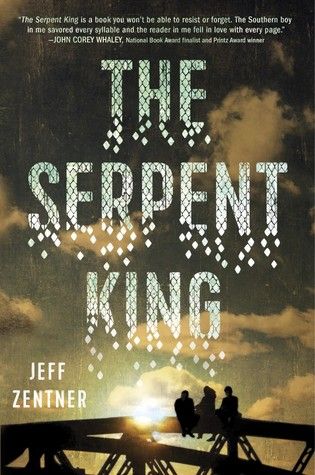 June 2016
The Serpent King
Jeff Zentner
is a guitarist and songwriter, and the author of the starkly beautiful debut YA novel The Serpent King (our full review here). We were thrilled to have a chance to talk with him about inspiration, music, permission, and his novel.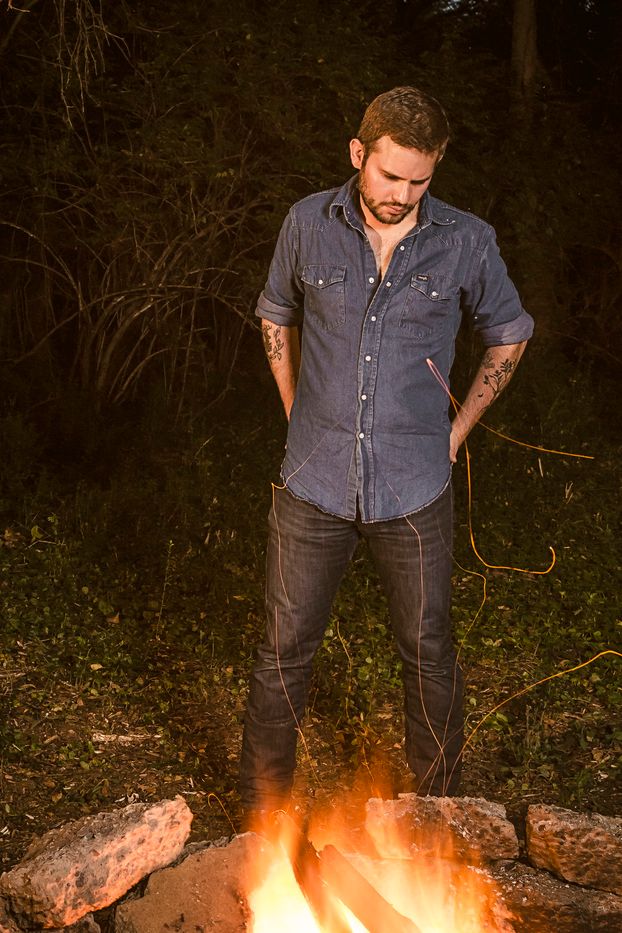 GR: TSK is so much about struggling with expression—how did volunteering at the Tennessee Teen Rock Camp and Southern Girls Rock Camp influence your writing this novel?
JZ: Volunteering with teen musicians gave me a profound respect and awe for the way teens interact with the art they love; the way they allow it to be a lifeline and salvation to them. They let art move them and affect them in ways more jaded adults don't. It made me want to create for that audience. What I saw a lot in volunteering is how loving something that no one else you know loves can be really isolating. I get the sense at Rock Camp every year that for a lot of these teens, it's the only time they're around a lot of other young people who share their interests. And I see them open up and blossom.


GR: How did your three very different characters come to you?
JZ: I got interested in young people like Dill, who use music to escape stifling small towns, when I was playing music around Nashville and Murfreesboro and encountered a lot of people like that. I got interested in young people like Lydia, who use the Internet to be part of national conversations, after discovering Tavi Gevinson's fashion blog. And I've always been fascinated by blue-collar, working-class fantasy nerds like Travis. I could have written a whole book about each one, but I didn't want to wait the years that would take, so I compromised by jamming them all into the same story and giving them each a point of view.
GR: In Dill, Lydia, and Travis's small town, deviation from norms aren't always celebrated (or can be downright discouraged). But these friends encourage each other when they sometimes won't give themselves permission to do something. What do you feel is the relationship between friendship, creativity, and permission giving?
JZ: I think one of the beauties of a small town is that you can have friendships form between people whose only similarity is that they're misfits for some reason. From there, they can form a friendship that's an entity of its own and that has a life of its own. I think friendship is very important for creativity because you need to bounce ideas off of friends—people who you trust and love. And sometimes, just by listening, they'll give you permission to take an idea to the next level. It's not permission you need, but it's permission you might crave.


GR: Did you struggle with giving yourself permission to be creative?
JZ: Absolutely. But even more than that, I had to give myself permission to start identifying primarily as a writer rather than a musician. That was a difficult transition, because I worked very hard at music for a decade and a half, and in a few short years, I've achieved far more with my writing than I ever did in music. It still boggles my mind where my creative life has led.

GR: We can feel a correlation in the tone and images conjured by TSK and "A Season Lost" (one of Zentner's albums). How do you find being a musician and songwriter influences your writing?
JZ: Certainly being a songwriter has made me think a lot about beautiful, concentrated, evocative imagery. In songwriting, I often started with a musical idea and then bent the words to fit that. I try to do a lot less bending in the novel writing. In a song, you don't have many words or much time to say a whole lot, so every word counts. You also have to think about what words sound musical together and you have to write sentences that flow with a pleasing rhythm. I still try to write that way, even when I'm writing novels instead of songs.
GR: What were some of the steps on that journey of deciding you were going to write, and then keeping at it?
JZ: I wrote one book before The Serpent King. It was a realistic post-apocalyptic YA novel in the vein of The Road or Station Eleven. I was (and am) proud of it, but it never went anywhere with agents because everyone in YA was so averse to anything that smelled dystopian or post-apocalyptic. It was the failure of that manuscript to catch fire, though, that started me on the path to writing contemporary YA. Contemporary YA has its peaks and valleys, but it never goes completely out of style, and that was appealing to me. I knew it (TSK) would go nowhere unless I knew exactly who all three of my main characters were and unless I loved them. So I let them live in my head for a good three or four months, having conversations with each other and with me. Once I felt like I knew them well enough that they could tell me their story as opposed to me telling them their story, I was ready to go.
GR: What would you say to young folks who might think "I'm not talented" or "No one would ever care about something I made."
JZ: This is something almost every creator struggles with and the only creators who don't struggle with this worry are the ones who make the crappiest art. The fact that you're even worried about it means there's a great chance people want to hear what you have to say.
(For a list of some books Jeff loves and wants to pass on, click here.)