Listening is a great way to experience a story.
Go to Guys Listen to check out more.
You can find books in any of the following groups:
Click here for some authors we've talked to about their books and their process.
And click below for some recommendations from some authors we trust.
Dan Gutman
Anything by Robert Benchley, Woody Allen, Mark Twain, Dave Barry, Roald Dahl, Robert Cormier, Jack Gantos, Peg Kehret, Gary Paulsen, Carl Hiassen, Andrew Clements, Kurt Vonnegut Jr., Gordon Korman, Roland Smith, Anthony Horowitz, and some guy named Jon Scieszka.
Micol Ostow
Here are some of my favorite spooky novels (in some cases thrillers or otherwise twisty), and in particular books that influenced me while I was working on Amity!
Stephen Emond
Stephen Emond is an awesome author and illustrator whose engaging blend of novel and art is perfect for reluctant readers and guy audiences (among others). His novels include Happyface, Winter Town, and Bright Lights, Dark Nights.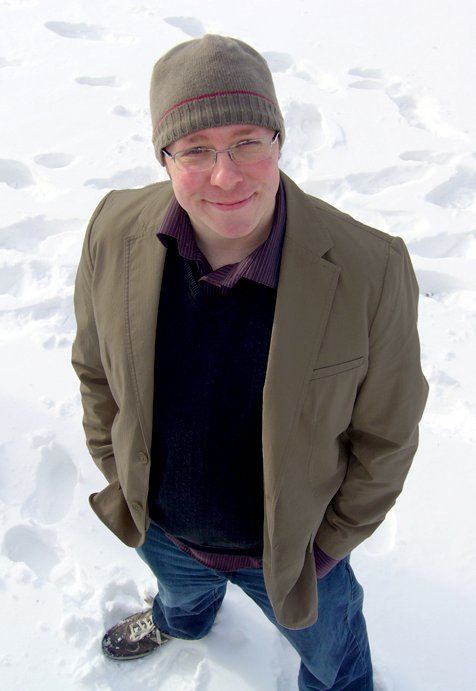 Loren Long
Adam Selzer
Adam Selzer was born in Des Moines and now lives in Chicago, where he writes humorous books by day and researches history, ghost stories and naughty playground rhymes by night. After eleven published books, including the acclaimed Smart Aleck's Guide to American History and I Kissed a Zombie and I Liked It, not to mention How To Get Suspended and Influence People (which people try to ban now and then), he is just famous enough to have a page on wikipedia. He has been described as "subversive, but in a fun way....like the offspring of Bob Dylan and some Muppet." (taken from the author's website, adamselzer.com)